Posted on August 6, 2014| Posted in
Warehouse
Mesh cages and gas bottle storage cages are used in a variety of ways by a huge range of businesses and industries. Here is our guide to the types of mesh cages available and their uses and benefits.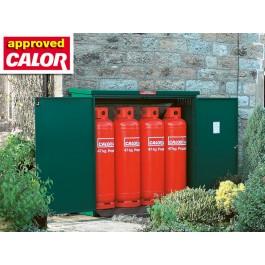 Millions of gas cylinders are used in industry and business every day for a diverse range of purposes. Here is our guide to minimising the risk and danger of gas cylinders in the workplace.
There are very strict rules concerning gas cylinder storage outlined by the Health and Safety Executive (HSE) in the UK. Here is a guide to the safe storage of gas bottles and gas cylinders.